Circet in Ireland & UK
15 November 2018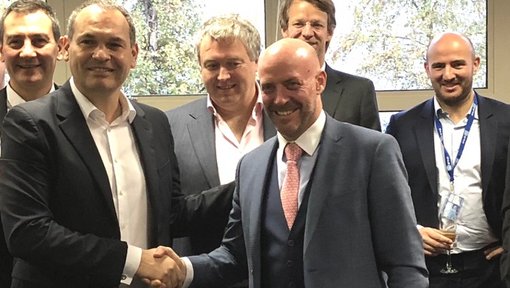 Circet and KN Group join forces to create a market leader in European telecom infrastructure services.
Circet and KN Group entered a merger to form a new major player in the European telecommunications infrastructures segment. It is anticipated that the combined company will generate over €1.1 billion in sales in 2018.
Having achieved revenues of €350 million, KN is the leader of the network infrastructures market in Ireland and the United Kingdom. The company provides services to customers including Eir, Vodafone, Sky, Virgin, BT, ESB, and the London Underground. Established in 1975, KN has built an ever-growing portfolio of leading-edge services spanning telecommunications, transport infrastructures, power, and multimedia installation. In the last 15 years, the company has achieved staggering growth in the UK, Ireland and international markets including Africa, India, and the Caribbean.