Circet Benelux acquires Gritt Projects
30 January 2023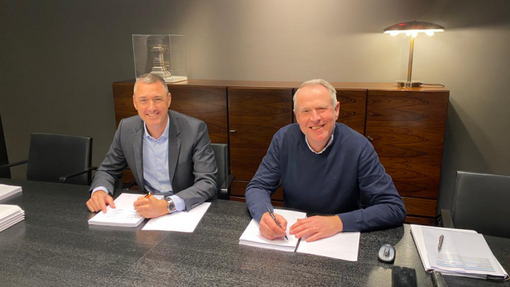 The takeover confirms Circet Benelux's ambitions in the mobile sector, with the Belgian service provider offering full support for the current transition from 4G to 5G and the extension of optical fiber networks.
The development of 5G and optical fiber networks shifted into high gear in 2022 and all the signs point to a further acceleration in the months and years to come. Circet, a global provider of network infrastructure services, and Gritt Projects have decided to join forces in response to growth in this area.
"As a pioneer in a growing market, we are always looking for capacity and diversification so that we can expand our range of services," explains Bavo De Cock (CEO Circet Benelux). "The takeover of Gritt Projects will allow us to support our customers even more effectively in the transition to 5G and ensure end-to-end deployment of optical fiber infrastructure. We already had the know-how, but this acquisition is an important step in terms of supporting our customers' ambitions."
"Gritt Projects' current market positioning is 100% compatible with Circet's ambitions," adds Herman De Keukeleire (CEO Gritt Projects). "We share the same DNA, the same commitment to sustainable business and the same long-term vision. We're confident that this deal will only strengthen the existing organization and that it will allow us, together, to provide even better support for existing and future opportunities on the Benelux market."
Circet Benelux is delighted to welcome Gritt Projects' 180 employees and work with them to develop the telecom networks of the future. Circet is also continuing to hire new employees in Belgium and the Netherlands to support its own growth.